CRANE CREEK STATE PARK
CRANE CREEK STATE PARK
13229 OH-2
Oak Harbor, Ohio   43449
(lat:41.6121 lon:-83.1886)

Phone:
419 898-0960
Located on the scenic shore of Lake Erie, Crane Creek State Park offers a vast freshwater marsh and spacious sandy beach for enjoyment. This coastal environment is home to more than 300 species of birds. Herons, waterfowl, warblers, gulls and the magnificent bald eagle make this park one of the best birdwatching areas in the country.
Crane Creek is located along the shores of Lake Erie, one of the largest freshwater bodies in the world. Lake Erie is the result of the massive ice sheets that entered Ohio during the ice age. As the ice melted, the area from Fort Wayne, Indiana to western New York was covered by a large lake. Eventually, the lake shrank in size as waters drained from the state leaving a vast area of swamps and marshes. The wetlands of the Crane Creek area are remnants of those ancient swamps.

These Lake Erie marshes provide food, shelter and nest sites for many species of waterfowl, birds-of-prey, songbirds and others. The bird population grows enormously during spring migration as weary migrants take refuge in the marsh and rest for a time before winging northward across Lake Erie into Canada. Known as one of the premier birdwatching areas in the country, it is not uncommon to observe more than one hundred species in a day's time. Throughout summer, swallows in flight delight the eye, while ducks, geese, coots and egrets are easily sighted in their natural habitat. In the winter, short-eared owls can be seen hunting over the open meadows and marshes. Careful observers may see the elusive bittern or horned grebe.

The Lake Erie shoreline provides one of the last strongholds of the bald eagle in Ohio. Several nesting pairs have been reported recently in the Crane Creek vicinity.

Numerous reptiles, amphibians, mammals, fish and insects inhabit the marshes including the fox snake, northern water snake, painted turtle, green frog, bullfrog, spotted salamander, raccoon, muskrat and a variety of wetland insects.
The Crane Creek area was originally part of the Great Black Swamp, an enormous flat plain 120 miles long and 30 to 40 miles wide. For many years, the swamp was a tremendous barrier to western settlement. In 1859, a law was passed providing for a system of ditches to drain the land. Eventually, after a period of intense lumbering and draining, the swamp nearly vanished as it became a major agricultural area. The area gained fame during the late 1800s as one of the best waterfowl hunting areas in the United States. Most of the land in the area was purchased by wealthy sportsmen, so that by as early as 1890, much of the wetland area was being operated for private shooting. By 1951, the entire 30,000 acres of marshlands along the Lake Erie shore from Toledo to Sandusky was under private club ownership.

In 1951, a total of 650 acres, which included a strip of marshlands and sand beach three miles long, was purchased by the ODNR Division of Parks and Recreation. The purchase was made in collaboration with the ODNR Division of Wildlife which purchased some of the marshlands behind the beach for the purpose of developing a public duck hunting area. A segment of the beach was opened to swimming in 1955.

Today, Crane Creek State Park comprises 79 acres of beach and marshlands adjoining the 2,600-acre Magee Marsh Wildlife Area and Ottawa National Wildlife Refuge. The park's name is borrowed from nearby Crane Creek which flows into Lake Erie just west of the park. Undoubtedly, the creek owes its name to the great blue herons and egrets--often misidentified as cranes--which are abundant in the marsh habitat.
Ohio does not have an annual pass and does not charge entrance fees to state parks.
Nearby Wildlife Area, acres
2,600
Swimming Beach, feet
3,500
A spacious 3,500-foot, sandy beach graces the shore of Lake Erie. Latrines and changing booths are provided.
Lake Erie offers unlimited opportunities for boaters. Marinas near the park offer access to the lake.
Anglers will enjoy catches of walleye, yellow perch, bluegill, crappie, white bass, channel catfish and freshwater drum from Lake Erie, summer or winter. Controlled hunting is permitted on the adjacent Magee Marsh Wildlife Area. Waterfowl hunting is excellent in this area. A valid Ohio hunting and/or fishing license is required. All hunters and fishermen must comply with the rules and regulations established by the ODNR Division of Wildlife.
---
Crane Creek State Park is located near Oregon, Port Clinton and Toledo
---
Tables and grills are scattered along the Lake Erie shoreline providing a scenic picnicking opportunity. One picnic shelter is available on a first-come, first-served basis.
A one-half-mile boardwalk trail provides access to the many different habitats in the park. The wheelchair accessible boardwalk skirts several small ponds, winds through woodlots and borders open marshlands. Birdwatchers delight in the numerous avian species sighted along the trail.
Encompassing 2,600 acres of wetland adjoining Crane Creek State Park, Magee Marsh Wildlife Area offers outstanding nature study areas and fishing access to Turtle Creek Bay. Controlled public hunting is permitted here.

The Sportsmen's Migratory Bird Center, located on the main entrance road to the park, is operated by the ODNR Division of Wildlife and features displays of native wildlife species and information about the area. An observation platform offers a unique perspective of the surrounding terrain.

The Ottawa National Wildlife Refuge borders th southwest portion of Crane Creek State Park. The largest federal wildlife refuge in the state, Ottawa NWR is one of the few nesting sites of the bald eagle left on the Great Lakes. More than 250 species of birds along with a variety of mammals, reptiles and insects have been found in the refuge.

There are two other state parks near Crane Creek. East Harbor State Park lies east just past Port Clinton via S.R. 2, and Maumee Bay State Park is 17 miles west of the park also via S.R. 2. Camping, fishing, swimming and boating opportunities exist at both parks, while Maumee Bay also provides a resort lodge, cabins, golf course and nature center. Louis W. Campbell State Nature Preserve in Springfield Township, Lucas County, is a 73-acre sedge meadow and beach ridge site. This scientific preserve can be accessed by written permit only by contacting the ODNR Division of Natural Areas and Preserves.
---
---
Zunk's Sportsman Bait & Carry
9636 Jerusalem Rd
Curtice, OH
(419) 836-3713
Butch & Denny's Bait Shop
10408 Corduroy Rd
Curtice, OH
(419) 836-7351
Al Szuch Fishery-Live Bait
10950 Corduroy Rd
Curtice, OH
(419) 836-5264
Happy Hooker Bait Store
9688 W State Route 2
Oak Harbor, OH
(419) 898-9676
A-N-J Bait & Tackle
6797 W Lakeshore Dr
Port Clinton, OH
(419) 635-4436
Fenwick Marina
10195 W State Route 2
Oak Harbor, OH
(419) 898-7009
Maumee Bay General Store
7410 Jerusalem Rd
Oregon, OH
(419) 836-4049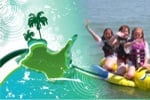 Conference Center
Week long youth camps. Located on the shores of Kelleys Island. Guests will learn to sail, wakeboard, waterski while enjoying the beauty of the Lake Erie island.
25.1 miles from park*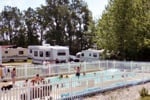 Campgrounds
Enjoy Southeast Michigan's Best Family Camping experience at our clean, quiet, friendly campground. Jumping Pillow, WiFi, Paddle Boats, Minigolf, Swimming, Bicycling and more
46.5 miles from park*
From Cleveland, Ohio: I-71 South to State Route 56 east (Mt. Sterling Exit) into Mt. Sterling, then State Route 207 South 5 miles.

From Columbus, Ohio: I-71 South to State Route 56 east (Mt. Sterling Exit) into Mt. Sterling, then State Route 207 South 5 miles.

From Cincinnati, Ohio: I-71 North to State Route 56 east (Mt. Sterling Exit) into Mt. Sterling, then State Route 207 South 5 miles.

From Toledo, Ohio: I-75 South to US Highway 33 South to I-270 South to I-71 South to State Route 56 east (Mt. Sterling Exit) into Mt. Sterling, then State Route 207 South 5 miles.

From Circleville, Ohio: Take Highway 22 West eight miles to Keyes Road. Turn right on Keyes to the stop sign. Turn right and then an immediate left onto Yankeetown Pike. Follow for approximately nine miles to the park entrance (on left)