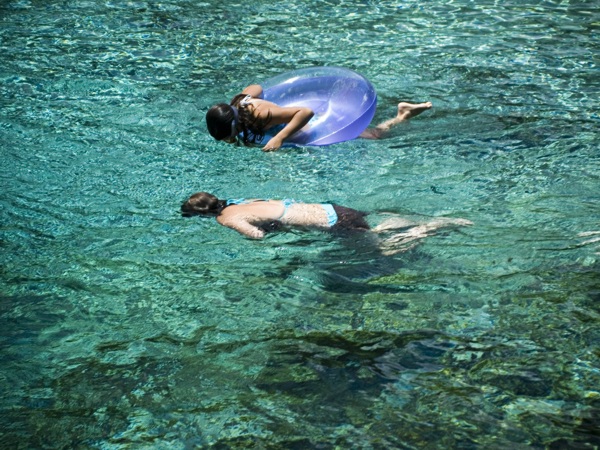 Fanning Springs State Park ? One of Florida?s Hidden Gems
Fanning Springs State Park offers 200 acres of picnicking, hiking, boating and volleyball facilities, set along the beautiful Suwannee River that flows through a network of clear springs located on US Hwy 19/98 in the town of Fanning Springs. This system of springs represents one of Florida?s first magnitude springs providing upwards of 50 million gallons of water daily. The temperature of the water is approximately 72 degrees Fahrenheit, which is also the annual average of air temperature, and makes for refreshing water activities on a hot summer?s day.
Visitors to Fanning Springs State Park may enter by car or by boat from the Suwannee River. Idle speeds for boats are required to protect the endangered manatees that may be found in Fanning Springs? relatively short run. A $1.00 per person admission fee applies for entrance from the water.
Canoe enthusiasts may choose to begin a journey on the Suwannee River, or use the charming location as an ending point. The park is centrally located to jaunt down river approximately 7 miles to Manatee Springs State Park or to paddle up river to discover other points of interest including Wannee Conservation Area and Log Landing Conservation area. The spring run and river surrounding the park makes for enjoyable shorter paddle trips. Canoes and kayaks are available as rentals from the Suwannee Guides and Outfitters, which also offer pontoon boat tours for the less energetic individuals. There are designated fishing areas in the park; visitors are encouraged to contact park staff for the exact locations of the angling spots.
Aside from a traditional picnic area and playground, Fanning Springs State Park also features more expansive open areas for playing Frisbee, football, soccer or for use as a location for other local organized events.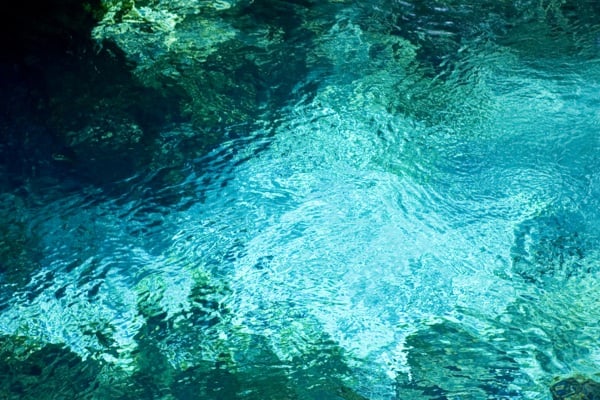 The park also boasts an engaging nature trail, spanning ? of a mile of mixed hardwood and pine. The sinkholes along the trail are depressions resulting from collapsed underground caverns. These, combined with a thick layer of leaf mulch and a dense canopy of many trees exceeding 60 feet tall make for a unique trek. Hikers may spot white-tailed deer, green and coral snakes, squirrels, hawks, woodpeckers, owls and lizards, to name just a few species. Pets are allowed in designated areas of the park, and should be on a leash not longer than six feet, to ensure the safety of all.
The spring run area is available for open water scuba diving. Divers are required to register with park staff and provide proper diving certification. There?s a minimum of two divers, with a fee of $15.00 per person.
Swimming facilities at Fanning Springs State Park offer a designated shallow area appropriate for novice swimmers as well as a deeper area with a platform ideal for jumping into the water. There is no charge for using the swimming areas or picnic ground in the park. Swimmers should call ahead to confirm that swimming is allowed on the day of their intended visit, as weather conditions and other issues such as spring flow can sometimes cause a dark colored river water to cover the spring. When this happens, swimming is prohibited for safety reasons.
There?s also a boardwalk for strolling while checking out the gorgeous river, and rental cabins that sleep 6 are available. The park management welcomes calls requesting more information prior to making reservations.
Those wishing to discover a rewarding destination off the beaten trail while visiting Florida would be well advised to consider the appeal of Fanning Springs State Park, strikingly situated slightly inland from the natural beauty of the Gulf coast. Florida State parks are open daily 8:00 AM to sundown year-round.