GARRAPATA STATE PARK
The park has two miles of beach front, with coastal hiking and a 50-foot climb to a beautiful view of the Pacific. With 2,879 acres, the park offers diverse coastal vegetation with trails running from ocean beaches into dense redwood groves. The park also features outstanding coastal headlands at Soberanes Point. Sea lions, harbor seals and sea otters frequent the coastal waters and California gray whales pass close by during their yearly migration.


---
Garrapata State Park is located near Carmel, Marina and Monterey
---
Rocky Ridge, Soberanes Canyon Trails 7 miles round trip with 1,200-foot elevation gainUndeveloped and usually overlooked, Garrapata State Park offers a lot of Big Sur in a compact area. The park features two miles (probably closer to four miles counting the twists and turns) of spectacular coastline and a steep sampling of the Santa Lucia Mountains.

Rocky Ridge Trail quickly leaves Highway 1 behind and offers far-reaching views of the Santa Lucia Mountains and the sea. A grand loop of the state park can be made by returning to the trailhead via redwood-lined Soberanes Canyon.

The name Soberanes is linked with the early Spanish exploration of California. Soldier Jose Maria Soberanes marched up the coast to Monterey with the Gaspar de Portola expedition of 1769. Seven years later, Soberanes served as a guide for Juan Bautista De Anza, whose party pushed north to San Francisco Bay. Grandson Jose Antonio Ezequiel Soberanes acquired the coastal bluff and magnificent backcountry that became known as the Soberanes Ranch.

Rocky Ridge Trail will be more enjoyable for the gung-ho hiker than the novice. The trail ascends very steeply as it climbs Rocky Ridge. Then, after gaining the ridge, hikers must descend an extremely steep mile (we?re talking about a 20 to 30 percent grade here) to connect to Soberanes Canyon Trail.

The leg-weary, or those simply looking for an easier walk, will simply stroll through the redwoods of Soberanes Canyon and not attempt Rocky Ridge Trail.
---
---
The park is located on Highway 1, 6.7 miles south of Rio Road in Carmel (18 miles north of Big Sur).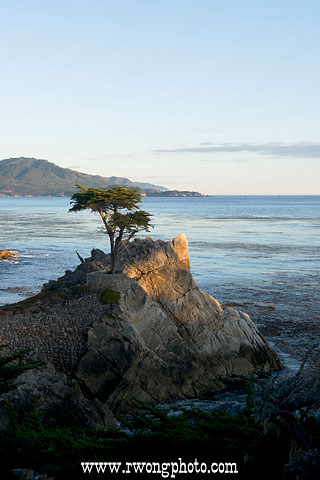 Photography
Specializing in high-quality, hard-to-find California scenic and travel location stock photos and fine art prints.
9.7 miles from park*