For a great outdoors experience, visit Smoky Mountains National Park. Besides the awesome panorama of scenic wonders, there are a wide variety of activities available within the park?s boundaries for both adults and children. Recommended is biking, camping, hiking, fishing, horseback riding, nature viewing, photography, picnicking and more.
Great Smokey Mountains has over 800 miles of trails to be explored by the avid hiker. Cascading waterfalls greet you at every stream. Rest along the banks of a tranquil pool, close your eyes and listen to the soothing sound of water to ease stress before continuing on your way. Stop at strategic points on the trails to take in picturesque views that will leave you breathless.
Within the park fishermen will find over 2,115 miles of streams in which to wet their lines. Experience a variety of angling opportunities. Fish in a remote headwater trout stream or head to one of the smallmouth bass streams to catch fish for a delicious dinner. Great Smoky Mountains offer opportunities to either of these species year ?round. Remember to take along your fishing license.
The park offers both front and backcountry campsites. Front country sites offer restrooms with flush toilets and running cold water. Backcountry sites require users to obtain a free backcountry user?s permit, which is available at most Ranger stations. There are no facilities in backcountry sites.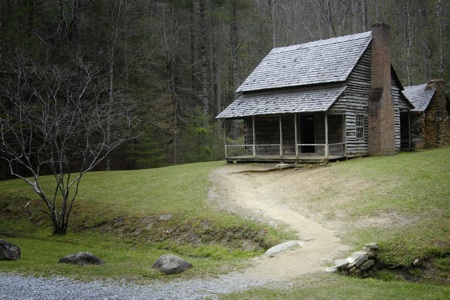 If you enjoy horseback riding, rent a horse from one of the many stables located within the park. Average rental fees are $20 per hour. If you have your own horses, you can ride it along the 550 miles of trails that are open to horses. Be sure to stay on trails that are designated for horses. Off-trail and cross-country riding is not allowed.
Bring the entire family to Great Smoky Mountains and enjoy a picnic at one of the many picnic areas, then take a hike on one of the trails to enjoy animal viewing and panoramic views. Many animals make the park their home and it?s always nice to view them in their natural habitat.
Great Smoky Mountains National Park is a great place to enjoy time in the great outdoors and enjoy a nature experience. Visit often for great fun and a wide range of outdoor activities.