MONOMOY NATIONAL WILDLIFE REFUGE
Monomoy National Wildlife Refuge (NWR) was established in 1944 to provide habitat for migratory birds. Sand stretches for eight miles off the elbow of Cape Cod, forming the barrier islands of North and South Monomoy. In addition to the two islands, a 40-acre unit on Morris Island is also part of the refuge. This is where the headquarters and visitor center are located. The total size of the refuge is 7,604 acres with varied habitats of oceans, salt and freshwater marshes, dunes, and freshwater ponds. The refuge provides important resting, nesting and feeding habitat for migratory birds, including the Federally protected piping plover and roseate tern. More than ten species of seabirds, shorebirds, and waterbirds nest on the islands. The refuge also supports the second largest nesting colony of common terns on the Atlantic seaboard with over 8,000 nesting pairs.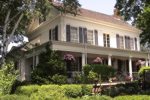 BBs / Inns
a unique and beautiful bed breakfast inn voted One of New England's Best by Fodor's Listed on the National Register of Historic Places. Ideally located on mid Cape Cod in the historic Bass River Village of South Yarmouth Only 90 Minutes From Boston Or Providence
17.4 miles from park*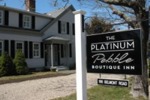 BBs / Inns
An award winning Cape Cod bed and breakfast located in Harwich, Massachusetts. A tranquil hideaway, a short stroll from the sandy beaches of Nantucket Sound, this exquisite Cape Cod Inn is a refreshingly contemporary boutique inn housed within an 1850's sea captain's house.
14.7 miles from park*