SPIEGEL GROVE STATE PARK
Ohio does not have an annual pass and does not charge entrance fees to state parks.
---
Spiegel Grove State Park is located near Bellevue, Clyde and Fostoria
---
---
---
Anglers Supplies
319 Howland St
Fremont, OH
(419) 332-6071
Tackle Box II
420 Sandusky Ave
Fremont, OH
(419) 334-4643
Demars Point Hunting & Fishing Club
5376 State Route 53 N
Fremont, OH
(419) 332-6718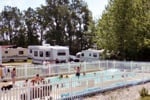 Campgrounds
Enjoy Southeast Michigan's Best Family Camping experience at our clean, quiet, friendly campground. Jumping Pillow, WiFi, Paddle Boats, Minigolf, Swimming, Bicycling and more
61.6 miles from park*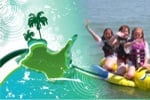 Conference Center
Week long youth camps. Located on the shores of Kelleys Island. Guests will learn to sail, wakeboard, waterski while enjoying the beauty of the Lake Erie island.
28.6 miles from park*