CEDAR CREEK AND BELLE GROVE NATIONAL HISTORICAL PARK
CEDAR CREEK AND BELLE GROVE NATIONAL HISTORICAL PARK
7712 Main Street
Middletown, Virginia   22645
(lat:39.0216 lon:-78.2978)

Phone:
540-869-3051
Email:
The Shenandoah Valley invites you to learn about its rich heritage, from Native Americans who first shaped the land, to pioneers of this frontier; this fertile area became one of the most important wheat producing regions of the entire South. The Valley also witnessed some of the most dramatic events of the Civil War,including the Battle of Cedar Creek, a decisive October 19, 1864 Union victory.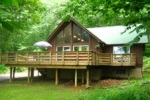 Cottages and Cabins
An amazing getaway from hustle and bustle of everyday life. What do you have in mind A romantic weekend A family vacation Or, a weekend getaway with friends We recommend escaping to the Blue Ridge Mountains in the beautiful Shenandoah Valley.
9 miles from park*
---
Cedar Creek and Belle Grove National Historical Park is located near Front Royal, Stephens City and Strasburg
---
---
---
The National Park Service Visitor Contact Station is located at 7712 Main Street, Middletown, Virginia 22645 in the Middletown Courts plaza. The park is located near the intersection of Interstates 81 and 66 in the northern Shenandoah Valley.