PIKE LAKE STATE PARK
PIKE LAKE STATE PARK
1847 Pike Lake Road
Bainbridge, Ohio   45612-9640
Phone: 740-493-2212
Reservations: 866-644-6727
Pike Lake State Park is located in the midst of the scenic wooded hills of southern Ohio. The small lake and surrounding state forest contribute to the park's rustic charm.
The Pike Lake region is located in the unglaciated portion of the Appalachian plateau in Ohio. As the Appalachian Mountains were uplifted, this plateau was created west of the new mountain range. The plateau marks the boundary between the hilly eastern section of Ohio and the flatter western portions. Just thirty miles west of Pike Lake, the terrain changes dramatically from forested hills to rolling farmland.

The landscape of Pike Lake is characterized by dense forests of oak, hickory, tulip, ash and other hardwoods. Several outcroppings of the sandstone bedrock have been exposed in the park.

The dense forest and remote location of Pike Lake create excellent habitat for Ohio's forest game animals. White-tailed deer, ruffed grouse, gray squirrel, rabbit and the elusive wild turkey are abundant. Other mammals in the park include skunk, opossum, raccoon and red fox. Reptiles include the box turtle, black snake, five-lined skink and the endangered timber rattlesnake.

The forest is known for its variety of ferns, mosses, lichens and fungi. The wildflowers are diverse, creating spectacular displays--spring through autumn.
Pike County is located in an area that has many earthworks constructed by Ohio's prehistoric people. These "first citizens" of Ohio lived in the Scioto River Valley and its tributaries, appearing here sometime around 800 B.C. The Moundbuilders eventually gave rise to the woodland Indian cultures--the first white settlers encountered. One tribe, the Shawnee, made this area their home and hunting grounds. Theywere fiercely protective of their land.

Nearby Chillicothe, the first capital of Ohio, spurred early settlement in the area. Some of the early, historic buildings still stand. Just south of the park is "Eagers Inn" built in 1797. The inn was constructed on a trace that ran from Limestone, Kentucky to Chillicothe. Limestone (now called Maysville) was an important crossing on the Ohio River. Many settlers from Kentucky followed this passage on their way to the frontier.

During the Civil War, only one advance was ever made by the Confederate Army into Ohio. General John H. Morgan crossed the Ohio River into Indiana, then rode with his cavalry into Ohio north of Cincinnati. "Morgan's Raiders" traversed the southern portion of the state, passing near present-day Pike Lake State Park. Eventually, he and many of his men were captured in southwestern Columbiana County near Salineville. Less than five months later, General John Morgan and six of his men escaped from the Ohio Penitentiary and returned to the Confederacy.

Also during this historic period, the family who farmed this valley found a wounded soldier collapsed in their field. The unconscious union soldier never revived. His name, unit or hometown were never known. Today, a solitary headstone below the dam at the base of a large oak tree marks the grave of this casualty from a tragic war.

The present park first began to take shape during the Civilian Conservation Corps (CCC) days of the 1930s. One of the Ohio camps was established near the future site of Pike Lake at Morgantown. Corpsmembers dug the lake by hand, built two or three fire towers in the area, constructed the roads to make them accessible and planted hundreds of pine trees. Pike Lake was originally a state forest park, but with the formation of the Division of Parks and Recreation in 1949, it became an official state park that year.
FACILITIES AND ACTIVITIES OVERVIEW
Nearby State Forest, acres
12000
Camping
Electric Sites, #
80
Accommodations
Lodge Rooms
yes
The park features thirteen standard cottages and twelve family cottages. Family cottages sleep six people, are heated for year-round use, have two bedrooms, bath with shower, living room with sofabed, kitchen/dining area and screened porch. Standard cottages are available during the summer months only. Each standard cottage sleeps from four to six people and has a dining area, kitchen and bath. Dishes and kitchen utensils are furnished in both the family and standard cottages. A group cabin is available that accommodates twenty people.
The campground at Pike Lake features 101 sites with electricity. Latrines, dump station, tables, fire rings and camp commissary are provided. Campers with pets are permitted on designated sites. A group camp that can accommodate sixty people is available by reservation.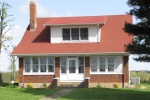 Private retreat surrounded by 35 acres of farmland with a beautiful view of Rocky Fork Lake, near Hillsboro, Ohio. Whether youre seeking a peaceful retreat, a romantic get-away, a scrapbooking weekend, a boating week, or simply want to experience nature at its best, youll find what youre looking for.
12 miles from park*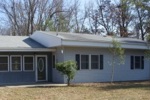 Lake Front but not lake view. This cottage is situated on 3 Acres, mostly wooded. Rocky Fork Lake is a 2,000 acre quiet and secluded lake. Because of the heavy concentration of trees the lake is a secluded paradise hidden in the woods.
14.7 miles from park*
September 30 - October 1
Harvest Moon Campout - Pike Lake
Pike Lake State Park
A beautiful sand beach and a dock is provided for swimmers. Changing areas, showers and a beach concession contribute to the appeal of this swimming area.
Non-powered watercraft and boats with electric motors only (up to 4-1/2 horsepower) are permitted on the lake. Rowboats are available for rent.