SPENCER LAKE STATE WILDLIFE AREA
SPENCER LAKE STATE WILDLIFE AREA
5852 River Corners Rd
Spencer, Ohio   44275
(lat:41.112 lon:-82.0881)

Phone:
(330) 644-2293
---
Spencer Lake State Wildlife Area is located near Brunswick, Grafton and Medina
Findley State Park
---
---
---
Chet & Fran's Country Store
27050 State Route 58
Wellington, OH
(440) 647-3497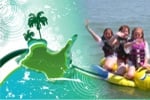 Conference Center
Week long youth camps. Located on the shores of Kelleys Island. Guests will learn to sail, wakeboard, waterski while enjoying the beauty of the Lake Erie island.
46.6 miles from park*