DILLON STATE PARK
DILLON STATE PARK
5265 Dillon Hills Dr
Nashport, Ohio   43830-9568
(lat:40.0232 lon:-82.1125)

Phone:
(740) 453-0442
Reservations:
866-644-6727
The wooded hills and scenic valleys of the Dillon area offer a picturesque setting for outdoor adventure. Whether boating the quiet coves and inlets of the lake or hiking the forest trails, Ohio's rural hill country provides an outstanding recreational experience at Dillon State Park.
Dillon State Park in Muskingum County is situated in an area of the state that possesses diverse and unique natural features. One of which is the presence of the Black Hand Sandstone. Sand, eroded hundreds of millions of years ago from mountains farther east, accumulated in a vast delta in the sea covering the region. This hard bedrock erodes to form sheer cliffs and supports a hardwood forest.

The rolling, reverting farmland of the Dillon area provides visitors the opportunity to see some of Ohio's most magnificent wildlife. White-tailed deer,ruffed grouse and wild turkey can be seen by quiet observers. During migration, numerous species of waterfowl visit Dillon's waters. Most recently, sightings of bald eagles have been reported.
Ohio does not have an annual pass and does not charge entrance fees to state parks.
Swimming Beach, feet
1,360
Boating Limits
Unlimited HP
Accommodations
Family Cottages, #
29
There are 29 family cottages nestled in the woods overlooking the north lakeshore. Each cottage has air conditioning, color cable television, gas heat, two bedrooms, bath, living room with sofa bed, all-electric kitchen, dining area and screened porch. Linens, towels and kitchen utensils are furnished. Please call Dillon State Park for more details: (740) 453-0442
An excellent 1,360-foot swimming beach is located near the park office. Facilities include a bath house, showers, lockers,snack bar and a wading pool for children. A game area is adjacent to the beach offering tennis, horseshoe, paddle ball, volleyball, basketball and shuffleboard as well as a playground area.
Boating with unlimited horsepower is permitted at Dillon. Four boat ramps are provided for access to the lake. A boat concession offers boat/motor rental, fuel, fishing and boating supplies, and snacks. Seventy docks are available for rent on a seasonal basis.
---
Dillon State Park is located near Heath, Newark and Zanesville
---
Picnic areas complete with tables and grills are located at many pleasant and scenic spots throughout the park. Two shelters available on a first-come, first-served basis, are located at the overlook area and beach. A boater's picnic area with well water and vault-type latrines is located on the lake.
Visitors who enjoy nature study will find that Dillon's trails are pathways to discovery. The Ruffed Grouse Nature Trail is approximately 3/4-mile long and introduces the hiker to the varied habitats of the area. This trial is a branch of the 6-mile long Licking Bend Trail which skirts the lakeshore. Three other fascinating trails--Blackberry Ridge Trail (1 mile), King Ridge Loop (1.1 miles) and Hickory Grove Loop ( 1.5 miles) are located very near the camping and cottage area.
Blackhand Gorge State Nature Preserve is located ten miles northwest of Dillon State Park on Licking County Road 273. Muskingum River State Park, featuring a hand-operated lock system, is headquartered in nearby Zanesville. Further south, off S.R. 60, lies Blue Rock State Park and State Forest. All are just a short drive from the Dillon area.

Around Zanesville, there are a number of attractions that reflect the cultural history of the Dillon region. A ride on the Lorena Sternwheeler docked at the Zanesville Riverside Park is a floating trip into the past. The National Road/Zane Grey Museum in Norwich offers a nostalgic look at life on the early Ohio frontier. Muskingum County is a leader in the production of pottery items, and several potteries offer tours of their facilities.
---
---
Sportsmans One Stop Inc
3587 Newark Rd
Zanesville, OH
(740) 452-6140
Dillon Falls Store
2980 Dillon School Dr
Zanesville, OH
(740) 453-5930
D & D Bait
849 Pine St
Zanesville, OH
(740) 452-9905
Center Sanctum The
1204 Brandywine Blvd # C
Zanesville, OH
(740) 450-1600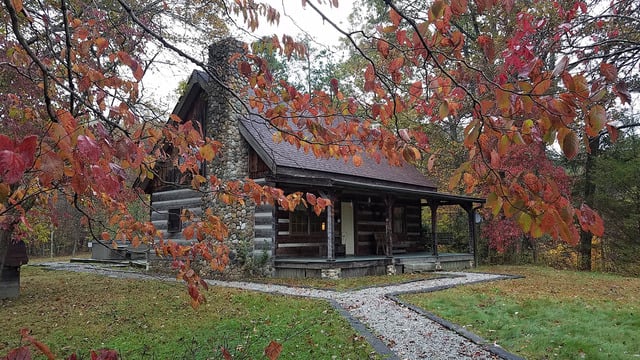 Cottages and Cabins
Hidden Cave Cabin is an authentic log cabin with 2 bedrooms in a private wooded setting. It is located on one of the most scenic drives in Hocking Hills and just 3.6 miles to Rock House and less than 10 miles to Conkle's Hollow and Old Man's Cave.
43 miles from park*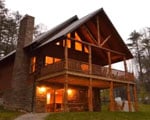 Cottages and Cabins
Trickle Creek offers luxury cabins in Hocking Hills. The cabins are situated on nearly 236 acres of secluded cabin rentals in the deep wooded ravines in the foothills of the Appalachian Mountains in Hocking County, Ohio.
37.6 miles from park*
Use Mapquest and the address provided below to create a custom set of directions from your location to the Park:

5265 Dillon Hills Drive, Nashport, OH 43830-9568