EDWARD BALL WAKULLA SPRINGS STATE PARK
Home of one of the largest and deepest freshwater springs in the world, this park plays host to an abundance of wildlife, including alligators, turtles, deer, and birds. Daily guided riverboat tours provide a closer view of wildlife, and glass bottom boat tours are offered when the water is clear. Swimming is a popular activity during the hot summer months. A nature trail offers a leisurely walk along the upland wooded areas of the park. The Wakulla Springs Lodge was built in 1937 by financier Edward Ball and is open year-round. A full-service dining room overlooks the spring; lodge meeting facilities offer an excellent place for retreats. Wakulla Springs State Park and Lodge is listed on the Natural Register of Historic Places and is designated as a National Natural Landmark. To reserve a guest or meeting room, please call the park. Located 14 miles south of Tallahassee on State Road 267 at the intersection with State Road 61.
Annual Entrance Passes can be purchased at all park ranger stations and museums. If you require immediate use of your pass, this is the best option. Passes can be purchased during regular business hours 365 days a year. Please call the park in advance to ensure availability. Those who are eligible for discounted or free passes may use this method to receive their pass. Annual Entrance Passes may be purchased online by visiting the
FLORIDA STATE PARKS ANNUALENTRANCE PASSES
web page.
Dining Room

You can enjoy magnificent cuisine and a beautiful view through the arched windows of the Ball Room Restaurant. The dining room features daily specials, fresh seafood and many local favorites including our "World Famous" Navy bean soup plus fried chicken for breakfast. The dining room is open for Breakfast from 7:30a.m to 10:00a.m. Lunch is served from 11:30a.m. until 2:00p.m and dinner is available from 6:00p.m.to 8:00p.m.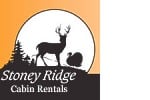 BBs / Inns
Our historic inn is located in historic Saint Marks, one of the oldest settlements in North America. First settled in 1527, Saint Marks is a historic little city at the confluence of the Wakulla and St. Marks Rivers. Surrounded by the natural beauty of the Saint Marks National Wildlife Refuge, it is located just 20 miles south of Tallahassee.
7.9 miles from park*
Swimming is allowed only within the designated swimming area near the spring. An observation and diving platform at the spring head allows a splendid view of the spring.
---
Edward Ball Wakulla Springs State Park is located near Crawfordville, Tallahassee
---
The River Boat Tour along the Wakulla River is one of the most visited tourist destinations in the Tallahassee area. The 40-60 minute world-class wildlife viewing event takes visitors on a three mile loop downstream and back among majestic bald cypress trees, elegant wading birds, and toothy alligators. Manatees are often sighted, but their presence is not dependable. A camera is highly recommended to capture the candid images of the river?s fauna.

The ranger-led tour not only highlights the wildlife, but often includes stories of human interactions with the spring. They sometimes feature the lives of indigenous peoples, movies filmed during the Edward Ball years, and/or the more recent adventures of explorations within the caves that bring water to the spring.

The River Boat Tours run 365 days a year weather permitting (Temperatures must be above 40 degrees and are not conducted during thunderstorms.) The boats are thirty feet long and have a roof. There is also a wheelchair accessible boat that is available upon request.

The Waterfront Visitor?s Center opens at 9:30am and the first boat departs at 9:40am. Succeeding tours depart at varying times dependent upon visitor demand. Greater visitation results in more frequent tours. The last tour of the day during Standard Time departs at 4:30pm EST. The last tour of the day during Daylight Saving Time is 5:00pm EDT.

Tickets are available on a first-come-first-served basis for the next scheduled tour of the day only. Because of the unpredictable and sudden nature of North Florida weather, tickets are not sold on tours beyond the next one scheduled. Reservations are not available. Groups of twenty or more are encouraged to make prior arrangements to assure tour accommodations.

Special Early Boat Tours and Cruise and Dinner packages are available on special dates throughout the year. Please see the park?s special event section for dates, times, and associated fees.

Glass-Bottom Boat Tours over the spring basin have become the exception rather than the rule in recent years. Tea-stained or green water impedes the penetration of light needed to view the impressive features of the 120 foot deep chasm of Wakulla Spring. Heavy rains and other unknown factors are thought to be the cause of decreased visibility.

On those rare days (usually in late winter or early spring) when the ?mysterious waters? of Wakulla Spring may momentarily regain their aquamarine tint and crystal clear quality, the gasps of visitors moved by the spring?s abyss can once again be heard. The ancient remains of great furry elephants (mastodons) can be seen resting on the basin?s steep sandy slopes. Schools of catfish dance in the spring?s depths, fish conventions follow the boat, and even out-of-practice Henry-the-Pole-Vaulting-Fish may choose to entertain upon request of the captain.

The 30 minute Glass-Bottom Boat Tour departs at 12:00pm, 1:00pm, and 2:00pm weather and water clarity permitting. The tour times endeavor to take advantage of the sun?s best light. The cost of the tour is $8 for adults (13 years old and up), $5 for children (ages 3-12), and under the age of three there is no charge. To avoid disappointment, it is strongly suggested that the park be contacted prior to expected visitation to ascertain the feasibility of glass-bottom boat operation. Water quality conditions can change rapidly and unexpectedly.
---
---
Traveling East on I-10 to new Exit 196 (old Exit 28). Take SR-263 (Capitol Circle) South 12 miles. Turn right (South) onto US-319/SR-61 (Crawfordville Hwy) for 2 miles. Bear left onto SR-61(Wakulla Springs Rd) for 6 miles. Turn left onto SR-267 at flashing stop light. Turn Right into Park entrance. From West I-10 use new Exit 203(old Exit 30). Take SR-61 (Thomasville Rd) South. Continue on SR-61 thru Tallahassee for 10 miles. Take US-319/SR-61 (Crawfordville Hwy) South for 2 miles. Bear left onto SR-61(Wakulla Springs Rd) for 6 miles. Turn left onto SR-267 at flashing stop light. Turn Right into Park entrance.