LAKE TALQUIN STATE PARK
In 1927 the Jackson Bluff Dam was constructed on the Ochlockonee River to produce hydroelectric power. The waters held back by the dam formed Lake Talquin, which now offers outstanding recreational opportunities. Catch largemouth bass, bream, shellcracker, and speckled perch. Visitors can enjoy nature walks, picnicking, boating, and canoeing. Nature lovers will enjoy the rolling hills and deep ravines with forests of pines and hardwoods where they may spy wild turkeys, bald eagles, ospreys, and deer. To reserve the picnic pavilion for a special gathering, please call at least two weeks in advance. The pavilion is reserved on a first-come-first-served basis.
In 1971, approximately 20,000 acres of uplands and 10,000 acres of lake bottom were donated by the Florida Power Corporation to the State of Florida to form Lake Talquin State Recreation Area. The waters that now cover Lake Talquin?s floodplain are shallow except along the old channel of the river. The abundance of dead trees and stumps scattered about are reminders of the rich floodplain forest that once covered the area before the lake was formed.
Annual Entrance Passes can be purchased at all park ranger stations and museums. If you require immediate use of your pass, this is the best option. Passes can be purchased during regular business hours 365 days a year. Please call the park in advance to ensure availability. Those who are eligible for discounted or free passes may use this method to receive their pass. Annual Entrance Passes may be purchased online by visiting the
FLORIDA STATE PARKS ANNUALENTRANCE PASSES
web page.
---
Lake Talquin State Park is located near Havana, Quincy and Tallahassee
---
Lake Talquin State Park is an excellent location for private parties, family reunions, weddings and receptions. The picnic pavilion, with a view of the lake in the background, seats approximately 100 people. To the side of the pavilion, under a separate roof, are two barbecue " pits" -- made of brick and raised for convenience and ease during cooking. Normal operating hours are from 8:00am - sundown. However, we are pleased to make this facility available for your after-hours occasions. Reservations may be made two weeks in advance of date needed, and is reserved on a first-come, first-serve basis. Due to the popularity of this facility, we suggest you call for a reservation as soon as possible.
---
---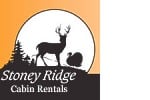 BBs / Inns
Our historic inn is located in historic Saint Marks, one of the oldest settlements in North America. First settled in 1527, Saint Marks is a historic little city at the confluence of the Wakulla and St. Marks Rivers. Surrounded by the natural beauty of the Saint Marks National Wildlife Refuge, it is located just 20 miles south of Tallahassee.
24.4 miles from park*
15 miles west of Tallahassee on State Road 20 on Jack Vause Landing Road.