HOCKING STATE FOREST
HOCKING STATE FOREST
19275 OH-374
Rockbridge, Ohio   43149-9749
(lat:39.4557 lon:-82.5777)

Phone:
(740) 385-4402
Hocking State Forest is managed under the multiple-use concept with special empahsis on maintaining or creating a forest cover that will enhance woodland recreation. The area is also managed for timber and wildlife habitat, forestry research and demonstrations of good forest management, natural beauty, tree seed for forest nurseries and protection of soils and watershed.

Timber products obtained from harvest, stand improvement and thinning operations include saw logs, veneer logs, pulpwood, firewood, fence and guard posts and poles. Proceeds from state timber sales are split among the state of Ohio and county and township governments where the timber originated.

During the spring and fall fire season months --March, April, May, October and November-- the main objective of the division is to prevent, detect and suppress wildfires that occur on state and private land within Hocking County and parts of Vinton and Fairfield counties.

The many gas wells and transmission lines that you see are a result of the development of a natural gas storage field underlying the forest area.

Ninety-nine acres of forest land have been set aside for rock climbing and rappelling. The area is located on Big Pine Road, one mile east of Conkle's Hollow. A parking area is within easy walking distance of the rock and cliff face. There you will find excellent terrain for this growing sport. Be sure to use quality equipment and climb with experienced people.

One of the special attractions of Hocking State Forest is the natural vegetation. Plant species commonly found farther north mix with typically southern species to provide an unusual variety of native plant life and associated wildlife.
Day-Use
Hiking Trail, miles
9
Rappelling/Rock Climbing
yes
Camping
Horsemen Campsites
yes
Cottages and Cabins
A lakeside retreat in the beautiful Hocking Hills on scenic Lake Logan. Full kitchen, Hot Tub, Satellite HD TV, sitting room, breakfast nook, and electric AC/Heat.
8.1 miles from park*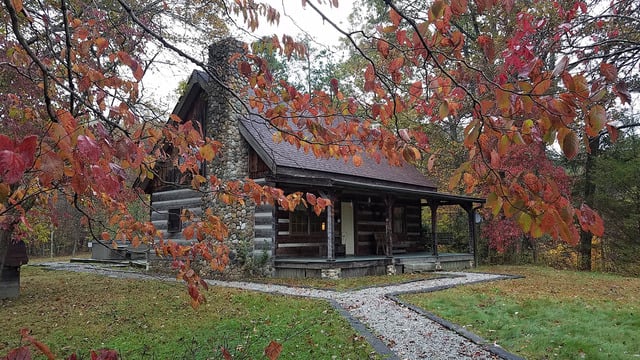 Cottages and Cabins
Hidden Cave Cabin is an authentic log cabin with 2 bedrooms in a private wooded setting. It is located on one of the most scenic drives in Hocking Hills and just 3.6 miles to Rock House and less than 10 miles to Conkle's Hollow and Old Man's Cave.
4.6 miles from park*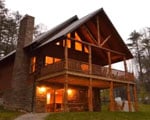 Cottages and Cabins
Trickle Creek offers luxury cabins in Hocking Hills. The cabins are situated on nearly 236 acres of secluded cabin rentals in the deep wooded ravines in the foothills of the Appalachian Mountains in Hocking County, Ohio.
9.1 miles from park*