TAR HOLLOW STATE FOREST
TAR HOLLOW STATE FOREST
Laurelville, Ohio   43135
(lat:39.3549 lon:-82.7671)

Phone:
(740) 663-2538
Tar Hollow State Forest originated from the Ross-Hocking Land Utilization project of the 1930s. The purpose of the program was to locate families to more productive land, thereby enabling them to better sustain a living. Following termination of the project, the land was leased to the Division of Forestry, and finally transferred to the State in 1958. Tar Hollow is Ohio's third largest state forest, containing 16,120 acres. A wealth of recreational activities are available at Tar Hollow State Forest. A 48-site primitive horse camp is located at the south end of the forest on Poe Run Road. Latrines are provided at the camp, but electricity and drinking water are not available. Radiating from the horse camp are 33 miles of bridle trails. All bridle trails re south of the fire tower. A 22-mile network of hiking trails is located in the northern half of the forest. Seventeen miles of paved forest roads and 14 miles of gravel forest roads provide a great opportunity for a scenic drive and allow good access to all areas of the forest.
Camping
Horsemen Campsites, #
48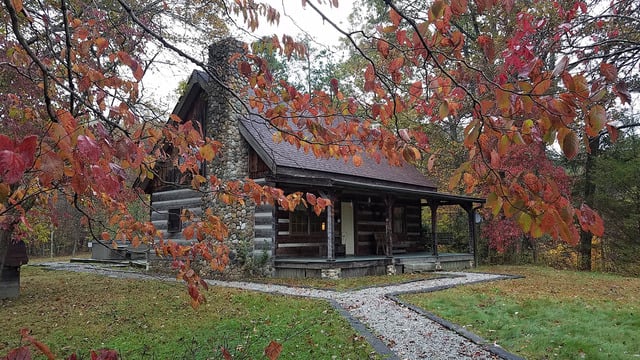 Cottages and Cabins
Great for a private relaxing get away. Whether you are looking for rest and relaxation with that special someone, or the best cook-out for family and friends Haven Inn The Hills is the answer for you.
13.4 miles from park*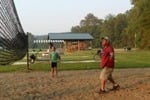 Cottages and Cabins
Rustic beauty in a peaceful, clean atmosphere is the secret to this Family Retreat. The serene splendor of Mother Nature is your reward for visiting Walnut Creek. We offer cabin rentals for those who want the convenience with less effort.
10.2 miles from park*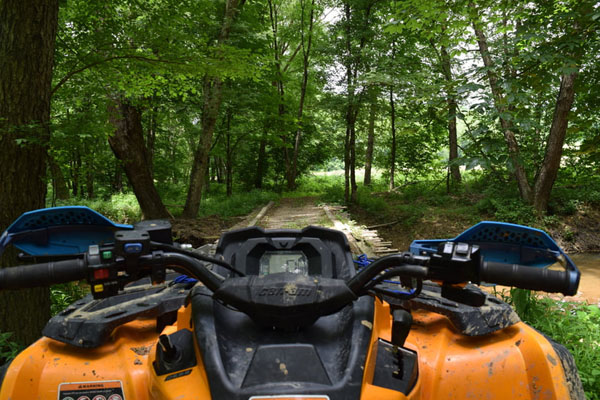 Cottages and Cabins
5 Bedroom, Newly Furnished, Hot Tub. Located on 330 private acres. Wayne National and Zaleski State Forest Both within one mile of property. Over 20 miles of established horse, atv, hiking trails on property.
19.9 miles from park*