HOPEWELL VILLAGE NATIONAL HISTORIC SITE
HOPEWELL VILLAGE NATIONAL HISTORIC SITE
Hopewell Furnace National Historic Site is one of the finest examples of a rural American 19th century iron plantation. The buildings include a blast furnace, the ironmaster's mansion, and auxiliary structures. Hopewell Furnace was founded in 1771 by Ironmaster Mark Bird. The furnace operated until 1883.

Primarily an area that is significant for its cultural resources, Hopewell Furnace consists of 14 restored structures in the core historic area, 52 features on the List of Classified Structures, and a total of 848 mostly wooded acres. Hopewell Furnace National Historic Site is surrounded by French Creek State Park which preserves the lands the furnace utilized for its natural resources.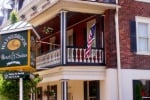 Hotels/Motels
Come experience the rich history and refined hospitality of the Waynebrook Inn, Est. 1865. Our charming full service hotel has been splendidly refurbished and is nestled in the midst of beautiful Amish farm country near Lancaster in historic Chester County. At the Waynebrook you can experience that rarity among country inns along with the amenities of a full service hotel...the elegance and beguiling charm of American Inns of yesteryear coupled with the modern conveniences today's travelers demand.
10.6 miles from park*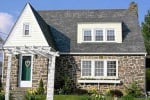 BBs / Inns
Spend the night in an art gallery Romantic BB in Lancaster County with gas fireplaces in all rooms, two with Jacuzzi's. Gourmet breakfasts. Near antique center, outlets, Amish attractions.
15.1 miles from park*