---
Palmer State Park is located near Aberdeen, Abingdon and Bel Air
---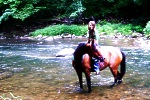 Horseback Riding
We are family owned and operated and offer a beautiful, relaxed family oriented atmosphere. Emphasizing personalized attention and individualized quality care for all, we are proud to say that our farm offers something for everyone.
0.5 miles from park*
---
---
Ann's Sporting Goods
2519 Shuresville Rd
Darlington, MD
(410) 457-5182
Port Side Inc
130 S Main St
Port Deposit, MD
(410) 378-3134
Esdraelon Lodge
1634 Main St
Whiteford, MD
(410) 452-8414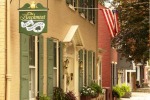 BBs / Inns
Located on a tree-lined street of stately historic homes, The Beechmont has welcomed business and leisure travelers since 1986 with exceptional hospitality and thoughtful extras designed to exceed travelers needs and desires.
39.6 miles from park*