REED BINGHAM STATE PARK
Visitors to this scenic park may see an abundance of wildlife, especially rare and endangered species such as spotted turtles, limpkin, indigo snakes, nesting bald eagles, alligators and more. Volunteers can assist with research projects in the Gopher Tortoise Management Area and may witness the hatching of the tortoises. During winter, thousands of ?buzzards?, large black vultures and turkey vultures, roost in the trees and soar overhead. Approximately 78 percent of the plant communities occurring in the Coastal Plain can be found along the Coastal Plain Nature Trails, making them some of the most diverse in the country. The 375-acre lake is popular with boaters and skiers, and fishing for bass, crappie, catfish and bream is excellent. Reed Bingham is less than six miles from I-75, a relaxing stop for travelers. It was named for Amos Reed Bingham, a local citizen who was instrumental in having the park established.
---
Reed Bingham State Park is located near Adel, Hahira and Moultrie
---
THE LITTLE RIVER TRAIL

This 0.9-mile trail introduces you to a River Swamp. Periodically flooded by the Little River, these bottomlands contain plants such as bald cypress, tupelos and spruce pine, that have adapted to wet conditions. This area is the interface between higher and drier uplands and the aquatic river environment. There are extensive boardwalks and two observation points overlooking the river. Look for river otters, spotted turtles and deer.

THE BIRDWALK TRAIL

This 0.6-mile trail takes you away from the river and traverses through five natural communities. The most striking is probably the mixed southern hardwoods, where you?ll see towering Southern magnolias, hickory, American holly and the rare silky camellia. Another unique aspect is the boardwalk featuring an observation area among a variety of ferns.

THE UPLAND LOOP

This 0.9-mile trail takes you in a short circle. You?ll begin on the edge of a floodplain forest among a mixture of pines (slash, pond and loblolly) and then cross an open pine woodland where longleaf are more dominant. The trail also features wiregrass, flowering dogwood, Yellow Jessamine and Highbush blueberry.

TURKEY OAK TRAIL

This short 0.3-mile trail cuts through the Upland Loop traversing through a variety of ?scrub oaks? ~~ turkey, blue jack, laurel and blackjack oak. Other plants include sassafras, sparkleberry, persimmon and two species of rare pitcher plants. Gopher tortoises are also abundant in this area.

THE GOPHER TORTOISE BIKE LOOP

This one-mile-long bike trail covers an area that was once cultivated and features a variety of scrub oaks, longleaf pine, saw palmetto and wiregrass. You?ll also see large live oaks and wax myrtle. This section is also part of our Gopher Tortoise Management Area and the tortoises are commonly seen here.
---
---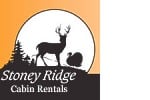 BBs / Inns
Our historic inn is located in historic Saint Marks, one of the oldest settlements in North America. First settled in 1527, Saint Marks is a historic little city at the confluence of the Wakulla and St. Marks Rivers. Surrounded by the natural beauty of the Saint Marks National Wildlife Refuge, it is located just 20 miles south of Tallahassee.
79.9 miles from park*
Located 6 miles west of Adel on Ga. Hwy. 37 via I-75 exit #39, and 14 miles east of Moultrie from U.S. Hwy. 319.