DART ISLAND STATE PARK
Connecticut has made state parks, forests, trails, historic sites and beaches more accessible to our residents so they can enjoy the many attractions and beauty they offer. Under the Passport to the Parks program, parking fees are now eliminated at Connecticut State Parks for those with Connecticut registered vehicles. You can view the
CONNECTICUT PASSPORT TO THE PARKS
web page to learn more.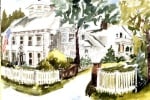 BBs / Inns
Located along the CT Shoreline midway between New York City and Boston, and only one hour from Hartford, with tons of local attractions both on the Long Island Sound and the Connecticut River.
14.9 miles from park*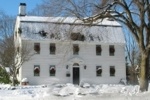 BBs / Inns
Restored and updated to a 5 room inn, centrally located in the pastoral yet progressive town of Glastonbury, Connecticut. Just steps from either a medley of casual to fine dining restaurants or from quiet walks along the Connecticut River. A fusion of the historic past with the style, artistry and conveniences of the new millennium.
11.1 miles from park*
BBs / Inns
Located in the shoreline village of Madison, CT, the Inn offers a cozy and elegant atmosphere of antiques and estate furniture.
19 miles from park*