HURD STATE PARK
HURD STATE PARK
67 River Road
East Haddam, Connecticut   06423
Phone:
860-526-2336
Toll Free:
866-287-2757
Email:

Visit Hurd State Park and enjoy scenic views of the Connecticut River while surrounded by nature.
In 1914, only one year after the establishment of a State Park Commission, the state purchased 150 acres of the present Hurd Park as part of an initiative to obtain land for public use along the Connecticut River. Situated in the town of East Hampton on the east bank of the river, the park has grown to almost 1000 acres and is especially popular with small boat owners. Many of these boaters recognize the park by its landmark "split rock" towering above the trees.

In the granite ledges of the split rock are veins of feldspar which was once mined extensively in Connecticut. Shortly after its acquisition, Hurd became the focus of legal action to determine the ownership of mining privileges at the park. The resulting court decision fortunately favored the State and averted the possible desolation of some 130 acres of land.

The park is named after the Hurd family, which came to the Middle Haddam region from Massachusetts in 1710 and settled on the level bench of land high above the river.
Three boat camping areas along the Connecticut River at Hurd, Gillette Castle and Selden Neck State Parks are managed by the Department of Environmental Protection for your enjoyment. The campsites are available from May 1 through September 30 exclusively for overnight stops by those traveling on the river.
BBs / Inns
Located in the shoreline village of Madison, CT, the Inn offers a cozy and elegant atmosphere of antiques and estate furniture.
16.8 miles from park*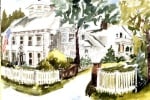 BBs / Inns
Located along the CT Shoreline midway between New York City and Boston, and only one hour from Hartford, with tons of local attractions both on the Long Island Sound and the Connecticut River.
12.7 miles from park*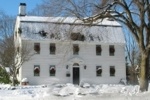 BBs / Inns
Restored and updated to a 5 room inn, centrally located in the pastoral yet progressive town of Glastonbury, Connecticut. Just steps from either a medley of casual to fine dining restaurants or from quiet walks along the Connecticut River. A fusion of the historic past with the style, artistry and conveniences of the new millennium.
13.5 miles from park*