A W MARION STATE PARK
A W MARION STATE PARK
7317 Warner-Huffer Rd
Circleville, Ohio   43113
(lat:39.6288 lon:-82.8882)

Phone:
740-467-2690
Reservations:
866-644-6727
Email:

The rolling woodlands and quiet waters of A.W. Marion State Park offer visitors a welcome escape from the rigors of everyday life. This small but unique park offers a variety of recreational activities while maintaining a quiet atmosphere of natural serenity.
A. W. Marion State Park, located in Pickaway County, can attribute its natural wonders to glaciation that occurred more than 12,000 years ago. As glaciers advanced over more than two-thirds of Ohio, vast amounts of rock and soil (or till) were deposited over the landscape. This till had a direct effect on the natural vegetation that occurs at A. W. Marion. The surface of the park is fairly level and the soil very fertile. The area is diverse with woodlands, plains and prairie. Ohio's prairies, products of an ancient dry climate, are really small versions of the more extensive grasslands in the western United States. This eastern portion extends into Ohio and is part of the prairie-forest border or tension zone. Within this zone, the grasslands increased in size during droughts, only to be reinvaded by forests during wet periods. Before settlement began, scrub oak barrens, dense thickets formed by this shrub, were common in the region but have since been cleared for raising crops. The nearby floodplains of the Scioto River are adorned with a variety of wildflowers. Wildlife indigenous to the area includes fox squirrel, ring-necked pheasant, a variety of songbirds, red fox and white-tailed deer.
Long before A.W. Marion became a state park, this area had developed an amazing history. Due largely to the fertile soils of the Pickaway Plains, which are said to contain the richest land in Ohio, early inhabitants were attracted here. The Adena culture were among the first to settle the area 2,000 years ago. An ancient circular earthworks on the site of what is now the city of Circleville (hence the name) gave evidence to their presence. In more recent times the villages of Chief Cornstalk of the Shawnee nation were located on these plains. These same villages were the object of attention of Lord Dunmore, Governor of Virginia, who in 1774 marched his army within striking distance of the Indians. His intention was to destroy the villages and end the uprising that had resulted in the Battle of Point Pleasant days earlier. At the request of the Indians, a peace settlement was agreed upon before any more fighting occurred.

In 1948, construction began on the dam for Hargus Creek Lake. By 1950, the area became part of the newly created Division of Parks and Recreation. In 1962, the park was renamed the A.W. Marion State Park in honor of the first director of the Department of Natural Resources, a Pickaway County native.
Ohio does not have an annual pass and does not charge entrance fees to state parks.
A wooded camp area with sixty sites is available year-round for tent and trailer camping. A youth camp is also available by reservation for organized groups. Pit latrines and drinking water are available.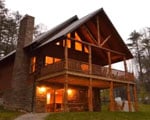 Cottages and Cabins
Trickle Creek offers luxury cabins in Hocking Hills. The cabins are situated on nearly 236 acres of secluded cabin rentals in the deep wooded ravines in the foothills of the Appalachian Mountains in Hocking County, Ohio.
19.8 miles from park*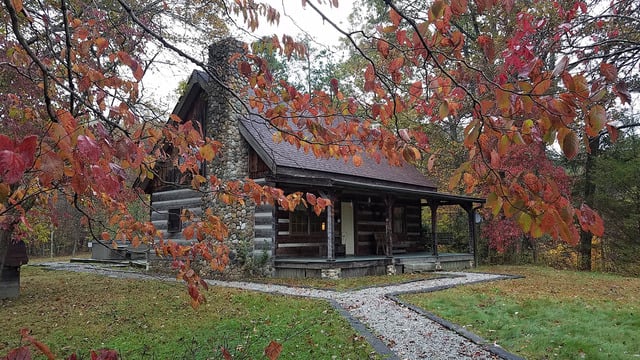 Cottages and Cabins
Hidden Cave Cabin is an authentic log cabin with 2 bedrooms in a private wooded setting. It is located on one of the most scenic drives in Hocking Hills and just 3.6 miles to Rock House and less than 10 miles to Conkle's Hollow and Old Man's Cave.
17.5 miles from park*
A W Marion State Park in Ohio offers various options for swimming. The park features a large swimming beach where visitors can relax and enjoy the water. Lifeguards are typically on duty during peak hours to ensure the safety of swimmers. Additionally, the park has a roped-off area specifically designated for swimming, making it a safe and enjoyable experience for all. Whether you want to lounge on the beach or take a dip in the water, A W Marion State Park provides excellent swimming options for visitors.
Hargus Lake provides 145 acres of water, boat launching ramps and public docks. Rentals are available from the concession on the northwest side of the lake. Electric motors only are permitted.
In the late 1980s, Hargus Lake was drained, habitat improvements were made and it was restocked with largemouth bass, muskellunge, bluegill and channel catfish. Anglers can now enjoy some of central Ohio's finest fishing. A valid Ohio fishing license is required.

In the fall, the mature woodlands offer excellent squirrel hunting in designated areas. A valid Ohio hunting license is required.