LOGAN ELM STATE MEMORIAL
Logan Elm State Memorial is said to be the site where, in 1774, Chief Logan of the Mingo tribe delivered his eloquent speech on Indian-white relations. The speech was supposedly delivered under a large elm tree. Considered to be one of the largest elms in the U. S., the tree stood 65 feet tall, with a trunk circumference of 24 feet and foliage spread of 180 feet. It died in 1964 from damage by blight and storms.

The tree's former location is marked by a plaque. Other plaques and monuments in the park honor Native Americans and early Ohio settlers.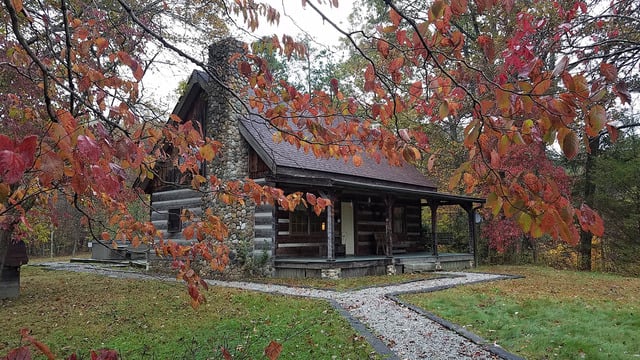 Cottages and Cabins
Hidden Cave Cabin is an authentic log cabin with 2 bedrooms in a private wooded setting. It is located on one of the most scenic drives in Hocking Hills and just 3.6 miles to Rock House and less than 10 miles to Conkle's Hollow and Old Man's Cave.
19.4 miles from park*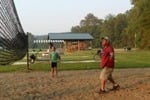 Cottages and Cabins
Rustic beauty in a peaceful, clean atmosphere is the secret to this Family Retreat. The serene splendor of Mother Nature is your reward for visiting Walnut Creek. We offer cabin rentals for those who want the convenience with less effort.
13.4 miles from park*