AYERS SAND PRAIRIE STATE NATURE PRESERVE
AYERS SAND PRAIRIE STATE NATURE PRESERVE
Hotels/Motels
You will feel right at home when you reach Carroll County, our corner of beautiful Northwest Illinois. The magnificent Mississippi River and outdoor spaces will refresh your spirit and touch our soul.
6.5 miles from park*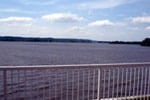 BBs / Inns
Our Vacation Rental Home is located right on the banks of the Mighty Mississippi River between Savanna and Thomson Illinois. Our location has one of the most awe-inspiring views of the Mississippi River around. We are only a few miles south of the Mississippi Palisades State Park and just one block away from the Great River Bike path that runs from Savanna to East Moline. Spend your next vacation or leisure weekend on the Mighty Mississippi.
3.1 miles from park*
Cottages and Cabins
More than just lodging, it's home to 12 cabins located on 10 wooded acres just minutes from Lake Carroll approximately 30 minutes from beautiful state parks such as Mississippi Palisades, Lake Le-Aqua- Na, White Pines Forest, Rock Cut, Morrison-Rockwood. A romantic whirlpool cabin with fireplace or country kitchenette can accommodate everything from intimate parties to family reunions. Enjoy our friendly atmosphere beside the bonfire or in our 8-person hot tub.
17.1 miles from park*